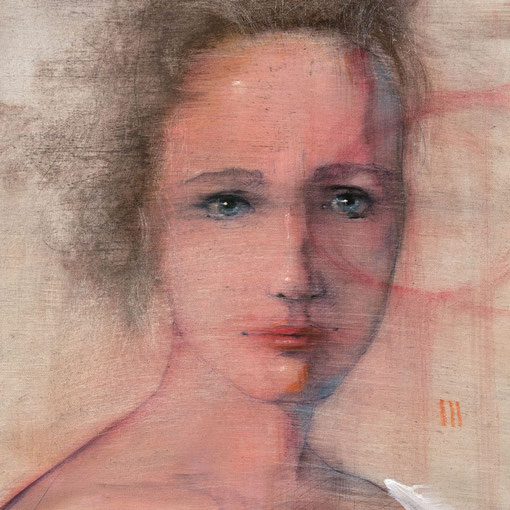 It is from approximately 2 weeks I am preparing a series of small size paintings (40x40cm). They are painted with portraits, mostly of women, and dogs. paintings are available for sale, here in my site, simply by writing to my email or through the art marketplace by definition, that is saatchiart.
The portraits I'm talking about I categorized them under the name of "sustainable gaze", and dogs, 2 for now but surely I will make others call it "fantastic dog!"
These paintings are made with acrylic paint and pastels, a mix that I really like, makes it similar to a watercolor, but with a touch blurry.